Chicago, IL Smoke Detector Installation
Fires can cause devastating damage to homes and have life-altering effects on a family. Because of this, it's imperative to have smoke detectors installed throughout your home. At SafeStreets, we provide smoke detectors that are backed by ADT monitoring. This means that you will always have a professional keeping an eye on your smoke detectors.
Our top priority is helping to make sure that your family is safe. We believe that our smoke detectors are an important part of that system. Learn more about our smoke detectors below, and rely on us to help you protect your family from harm.
Call For A Free Quote
HOME SECURITY
Smoke Detectors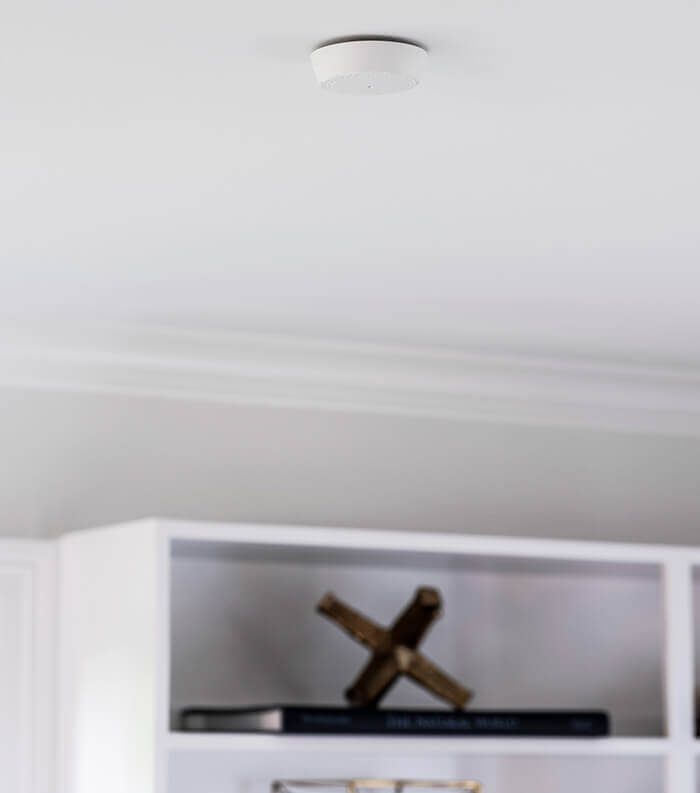 How Do Smoke Detectors Work?
So, how exactly do smoke detectors work? Of course, they are designed to go off at the first sign of smoke or fire, but there are a few common themes. The vast majority of smoke detectors have an optical sensor that can detect when something is blocking it. Typically, your smoke detectors are placed high up on the ceiling. Therefore, there should not be anything obstructing the sensor. Then, when something gets in the way of the sensor, such as smoke, the smoke detector realizes that something is off. That is when the alarm will trigger.
Every second counts. Therefore, you need to have smoke detectors and heat sensors that can trigger at the first sign of fire. That is exactly what you will get if you decide to work with the team from SafeStreets. Our smoke detectors are monitored by ADT. As a result, your local fire department can be alerted, and they can come and take a look at what is going on. Time is of the essence, and if there is a fire, you want it to be put out as quickly as possible.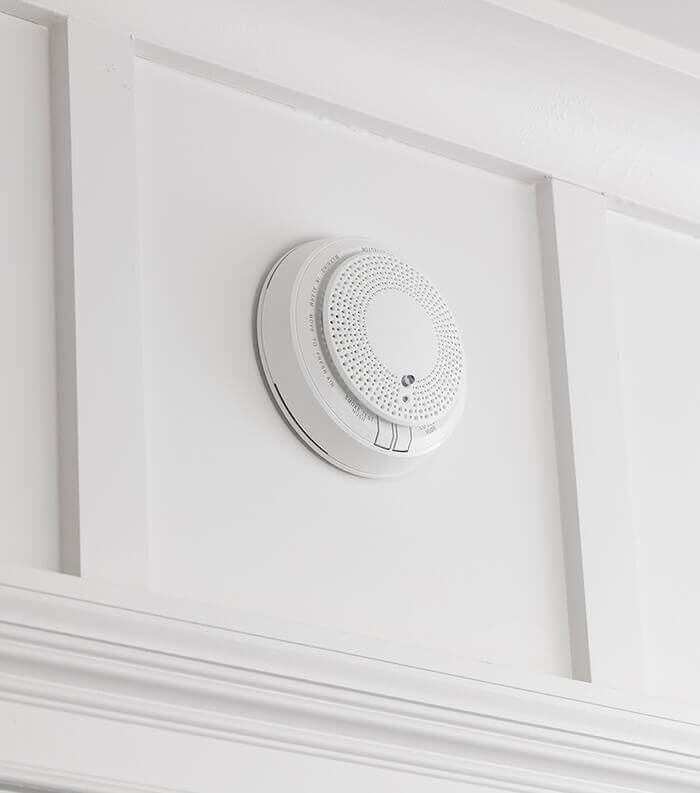 Additional Features Offered With ADT-Monitored Smoke Alarms
When you decide to work with SafeStreets, there are several additional features of our smoke detectors that you will enjoy. Some of the most important features include:
You will get access to smart status reminders. If there is something off about your smoke detectors, the smart system will let you know. That way, you can take a look at it and figure out what is happening.
You also get access to professional installation services. If you want your smoke detectors to work properly, you need to make sure they are installed properly. We have a significant amount of experience, and we can use that to help you.
We can provide you with access to a programmable alarm. You may want your smoke detector to behave a certain way, and you may want to receive customized notifications. We will give you access to alarms that can be programmed to meet your needs.
Our smoke detectors are flexible enough to be placed in a variety of locations. We will work with you to figure out where the best locations for your smoke detectors are. Because our smoke detectors are so versatile, you should be able to install them just about anywhere.

Free Quotes on All Smoke Detector Installations
At SafeStreets, we understand that you are working on a budget, and we do not want to blindside you with any expenses. We will provide you with a free quote to let you know how much the smoke detector and the installation service will cost before we get started.
We believe that honesty and transparency are important. It is our dedication to our customers that has made us one of the most trusted names in the field. That is why we always provide free estimates before we move forward. If you are curious about how much certain smoke detectors cost, it would be our pleasure to assist you. Reach out to us today to learn more about how our estimates work.

We're Here for You
Schedule Smoke Detector Installation With SafeStreets
Do you want to help make sure that your family and property have the security they deserve? If so, it is important for you to make sure you have the right smoke detectors in your home. We are SafeStreets, and we have a myriad of smoke detectors we can install for you. We will help you figure out the best type of smoke detector for your home, and we will work with you to make sure they are installed properly.
Furthermore, remember that our smoke detectors come with monitoring from ADT. This means that even if you are not home, there is always a professional keeping an eye on your home. If your smoke detectors begin to go off, a member of the ADT team will let you know. That way, the fire department can come out as quickly as possible. If you are ready to have smoke detectors installed, contact us today to schedule an appointment.
Call Us For A Free Quote